Remember my beautiful Lace Leaf Earrings? And how I sold out of the small size in one day? Well...good news! I found more leaves and now I have small Lace Leaf Earrings again!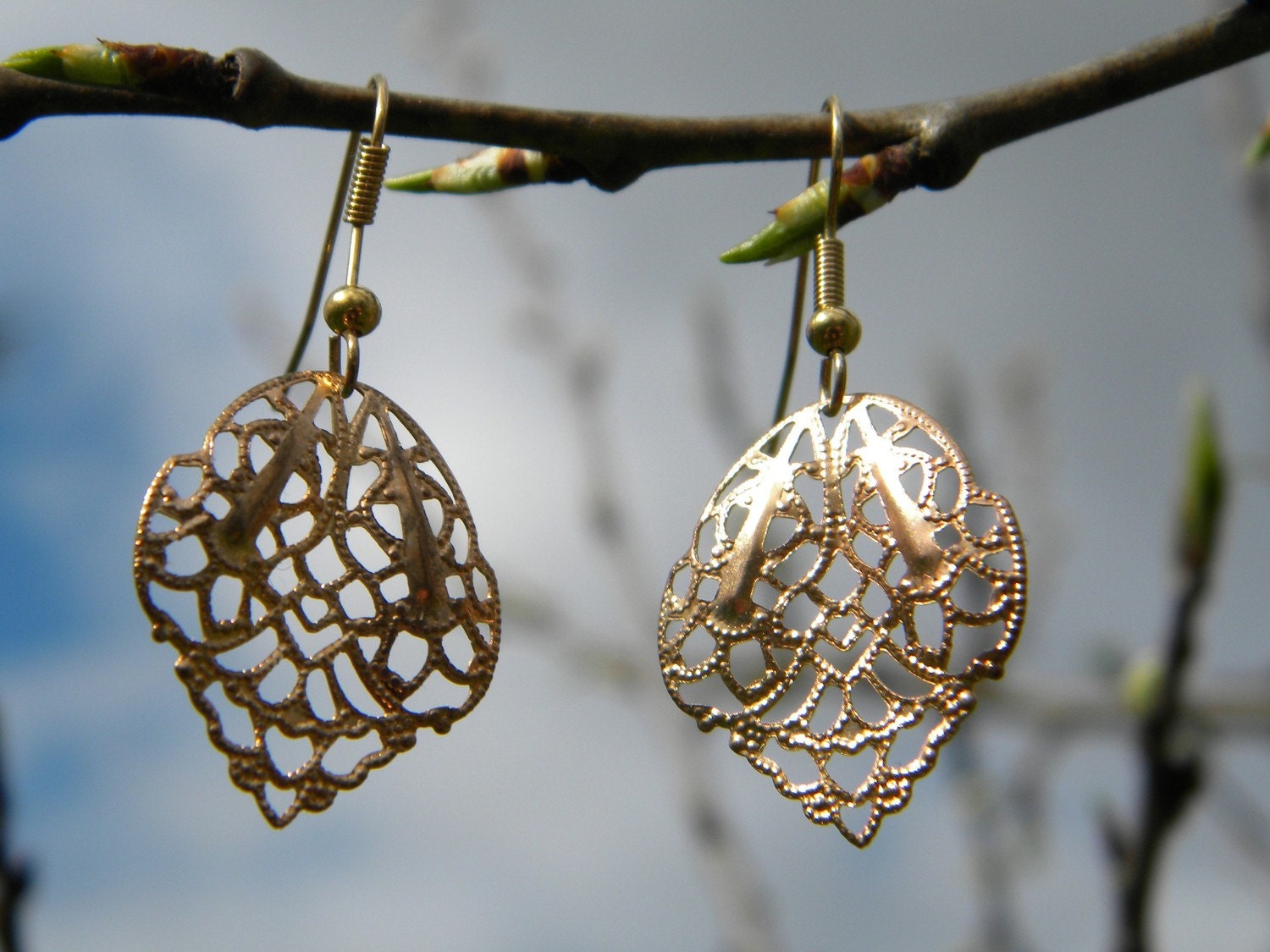 Aaaaaand I found some leaves in small and large in...SILVER! So many people asked me if these earrings would be available in silver but because they were made from pieces of a necklace that I found at an antique store I didn't think it would be possible. Dreams really do come true!
And just for you, dear readers, if you enter the coupon code LINHART10 I'll give free shipping on anything in my shop for the rest of October!
Go shopping!